Tracking Solution for Logistics
MapmyIndia's revolutionary tracking solution for logistics companies provides transparency into vehicle location and activities, regardless of geography. It gives full visibility into the whereabouts of resources, assets and cargo at any given point, which increases the safety and security of assets.
Our end-to-end solution enables companies of any size to enrich the management of their vehicles, or drivers, customized to a client's needs.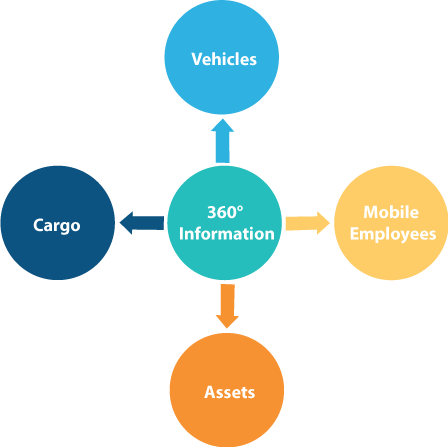 Real-time updated Web GIS Dashboard
Get live updates on mobile or web application
Live tracking of vehicles, resources, assets and cargo
Editable vehicle details
Editable expense details like fuel, repairs, etc.
Back office facility for storing information like insurance renewal dates, vehicle inspection dates, etc.
Vehicle driver assignments
Geocoding & Geo-fence creations
Easy creation of routes optimized for location of stops
Vehicle status with respect to planned schedule
Reports:

Detailed Weekly/Monthly or customized date­range reports
Speeding reports
Stoppage reports
Route deviation reports
Trips & drives reports
Dispatch schedule upload & exception report
Quick upload of dispatch schedules & exceptions
See actual time of arrival/departure
See expected time of arrival/departure
Timestamped route re-play for analysis in case of incident
Alarm configuration options:

Overspeeding
Unde stoppages
Route deviations
Geo-fence entry or exit
Delivery point reaching/reached/left
Panic situation
Vehicle records expiry
Notification to selected contacts upon task completion

Other features:

Map search, map routing & My places
Back offices, tags & alarms
Two-way messaging/calling & working hours schedule
Fuel expenses report & all expenses report
Benefits
Easy planning, monitoring & management
Higher efficiency and productivity
Quicker dispatching
Better responsiveness to route changes and emergencies
Increased safety & security of assets on the move