Enterprise Tracking Devices
MapmyIndia has evolved into the industry's leading telematics solution for vehicle tracking and fleet management. As need for telematics solutions keeps rising, we have expanded our offerings to cater to as many industry verticals as possible. We have deviced invaluable capabilities in our system to integrate driverse accessories and sensors making it a robust and complete solution.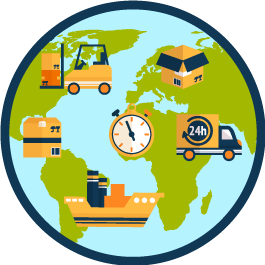 This is an alarm for when you're in trouble. Use it to send an alert for your safety or notify contacts when you need help in case of an emergency. The GPS bundled with the solution will send your location details to the pre-programmed contacts immediately.

Features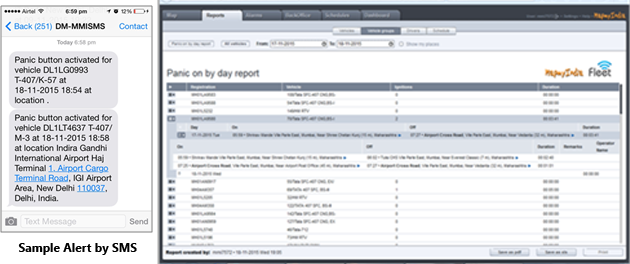 Vehicle Accident or breakdown
Women Safety
Safety of officials while visiting sensitive areas
Security of vehicles transferring valuable goods
In school buses or for school children
Any other emergency situation
Block your vehicle and help protect it. The immobilizer is used to disable the car's ignition in the event of any type of misuse, theft, or hijack. The GPS bundled with the rest of the solution will help you know the location of your vehicle!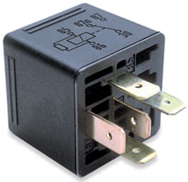 Features
Vehicle ignition connection to the engine/fuel pump is bypassed through a relay (the immobilizer)
Commands are sent through an SMS
Our temperature sensors are especially designed for vehicles transporting perishable good or temperature sensitive items. This includes a wide variety of pharamaceutical items such as medicines and vaccines, and also consumable perishable goods such as fruits, vegetables, dairy products, frozen desserts, seafood, meats, etc. The sensor is connected to the vehicle unit to give supervisors the current temperature of their times on every location. It also updates and alerts users when pre­set temperature thresholds are breached.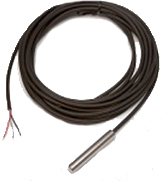 All positions report with recorded in-vehicle temperature
Report of the times the temperature went out of range
SMS/ Email alarms when in-vehicle temperatures go out of range
Temperature variation report, i.e., a tachograph where you can see time vs. temperature, distance, speed, etc.
TWO-WAY CALLING & SILENT CALLING
This is a safe and effective way to establish voice communication with a vehicle and from a vehicle without any dependency. It is a vital tool in-case of any emergency or for conveying any critical information while on the roads. Typical areas of application include vehicles transferring valuable goods, vehicles where the route changes often, school buses, ambulances, vehicles moving in a sensitive area, BPO/call center transport vehicles, etc.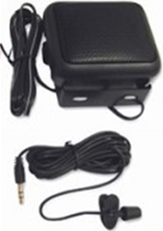 Incoming calls can be configured to receive calls from multiple numbers or a single number
Auto-answering can be enabled
Data will not be transmitted while the call is on - A pre-defined single number can be called from the device by pressing a call button
Silent calling feature - this is a unique feature to quickly communicate & monitor your vehicle

Incoming calls will be auto-answered
The conversation within a certain distance range can be heard remotely by the caller
MapmyIndia has the capability to provide an integrated solution with RFID tracking. With this you can identify assets of individuals onboard the vehicles along with their location details. This solution includes RFID readers and RFID tags which will be integrated on specialized GPS devices having compatible ports. This is especially useful in employee transport solutions, and in cases where you want to monitor attendance of individuals, say children, entering and exiting vehicles, like school buses.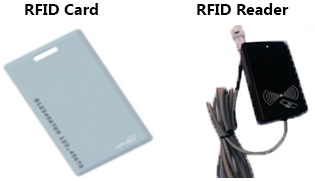 Reports for when the smart card was swiped
Vehicle alarms report when the smart was swiped
SMS & Email alarms when the smart card is swiped