Rural Expansion
As urban markets reach closer and closer to a saturation point, organizations are focused on expanding to untapped, rural regions. However, the big challenge associated with this is the lack of information about the varying widespread geographies. Finding out which location is right for which product can be difficult without the right data and tools to help!
MapmyIndia not only provides unique location data to bolster marketing efforts but also helps support data with visualize on a digital map. Now, get better answers to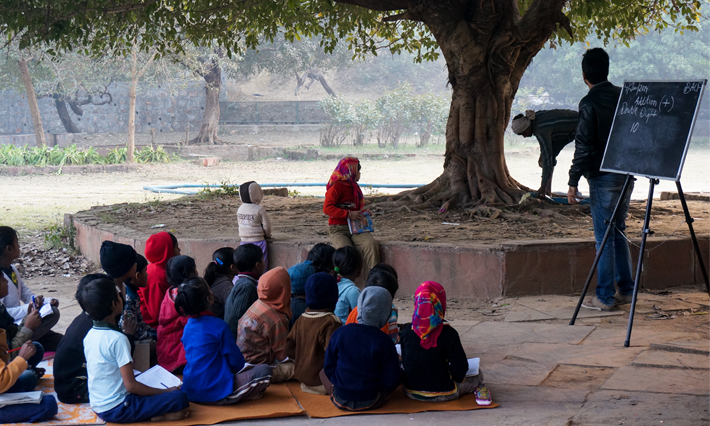 Should we expand the distributors channel? Where should I appoint my dealers and distributors?
How to access potential markets? What is the best strategy?
How is a particular rural market performing with respect to others?
How can I get insights related to unknown untapped markets?
In which untapped markets should the business expand?
How to define/re-align territories for distribution & sales?
Benefits
Enables exploring rural opportunities with ease
Classify, understand and expand into previously untapped markets
Integrate demographic and socio-economic indices with uncovered markets to align and optimize current coverage
Integrate sales, marketing & distribution data for analytics and planning
Link product-wise sales up to the village level
Prioritize tasks and bring efficiency into business operations
Visualize business data on an interactive map
Integrate with enterprise business intelligence
Access several demographic and socio-economic datasets
MIS for key stakeholders
Visualize data with themes, heat maps, graphs, charts, and more!
Perform various analyses to power your marketing efforts:

Coverage & gap analysis
Sales performance analysis
Competition analysis
Potential analysis basis key performance indicators (KPI) of a business
MAP APIs
Application development
GIS Professional Services
GIS Datasets
Hosting and Maintenance
Deployment
Industry Vertical
Organizations today are using Geo­analytics solutions to solve business problems related to segmentation of customer databases, implementation of effective sales & marketing, optimization of distribution, and more.
FMCG
Retail & Consumer Durables
Banking, Financial Services & Insurance
Automotive
Telecommunications
Market Consultants
Pharmaceuticals