Sales Beat Plan
Organizations dealing with consumer good products deal with sales routes, typically called 'beats' to manage sales & delivery in a controlled manner.
Challenges arise when organizations create their own routes i.e. conventional routes which are based on local knowledge, intuitive belief, assumptions for deliveries and collecting orders, etc. Managing this along with multiple delivery hubs, varying fleet capacity and the constraint of time. This often leads to underutilization of certain assets and resources and negatively impacts return­on­investment.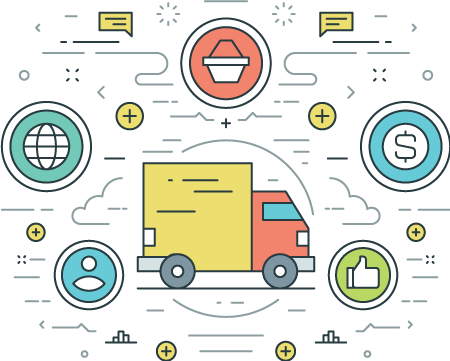 Visualization of depot/warehouse and customers on an interactive map
­ Designed to be configurable to apply following types of data

Vehicle - Type, Capacity
Customer - Location, Order, Priority Service Time
Earliest departure time (which takes into considering the loading time)
Total working time - duty hours

Additionally, the application respects all constraints of the organization's distribution model, for example:

Multi-trip distribution
Usage of TP transportation
Cross-dock distribution
The application provides highly detailed reports and analysis for route planning taking into account many variables
Last minute changes with route editing options
Optimized delivery route for backend analysis
Benefits
Improved customer services
Significant reduction in mileage driven and/or working hours in vehicle use (upto 15% in rural areas and 30% in urban areas)
Flexible route planning based on new requirements
Improved utilization of vehicles and resources
Fast and increased return on investment - Reduced cost per delivery on average
Tracks overall business efficiency with planned vs. actual reports
Get best delivery plan to:

Optimize vehicle utilization
Minimize total kilometers traveled
Increase number of deliveries within a given time window
Quickly accommodate last minute changes
Software Components
This is a cloud-based, SaaS model application. There is no need for any additional hardware to install. Simply use it on a regular computer with an internet connection.
Industry Vertical
Any professional or business related to the supply chain, logistics or distribution of a business.
Prime examples include:
E-commerce
Food & Beverage
Healthcare & Pharmaceutical companies